 Mobile Testing & Inspections
Our on-site technicians will work on your schedule, provide productive reporting and data solutions, and ensure your team is safe to work with compliant equipment.
Contact Us
Meet Your Remote Die Electric Foreman
Ben Tuley - Remote Die Electric Foreman

Ben has been a mechanic for 23 years working on a variety of things from small engines to diesel engines and hydraulic machines with aerial devices. In 2021 Ben was at Higher Power Electrical where he was given the opportunity to take over all the die-electric testing of the entire fleet of trucks and all the tools that go on them. Ben has the ability to test buckets, diggers, cranes, flex tracks, and backyard machines. Also with the Phoenix die electric tester he tests blankets, line hoses, hoods, and covers. Ben is also experienced using our ground tester to test jumpers and grounds as well as our stick tester to test any fiberglass hot items including extendo's, shotguns, handles, link stick, etc…

Contact Us About Testing
Our technicians are equipment experts and offer a wide array of services
Testing Services Include:

ANSI dielectric testing & inspections on bucket trucks, digger derricks, and other specialty fleet
DOT inspections
Inspections of cranes, forklifts, and other industrial vehicles
Preventive maintenance and cleaning services
Testing & inspections of blankets, linehose, and other rubber coverup
Testing & inspections of hot sticks, hot line tools, protective grounds, and mechanical jumpers

Let Us Handle Your Test Scheduling & Safety Compliance

Let us proactively manage your fleet's safety and regulatory compliance for you. Our full-time scheduling team can track your fleets' inspection dates and keep your equipment compliant, making your job easier. And, if you ever have a question or issue, our support team is just a phone call away.

Contact us to schedule your fleet's next safety inspection.

Contact Us Today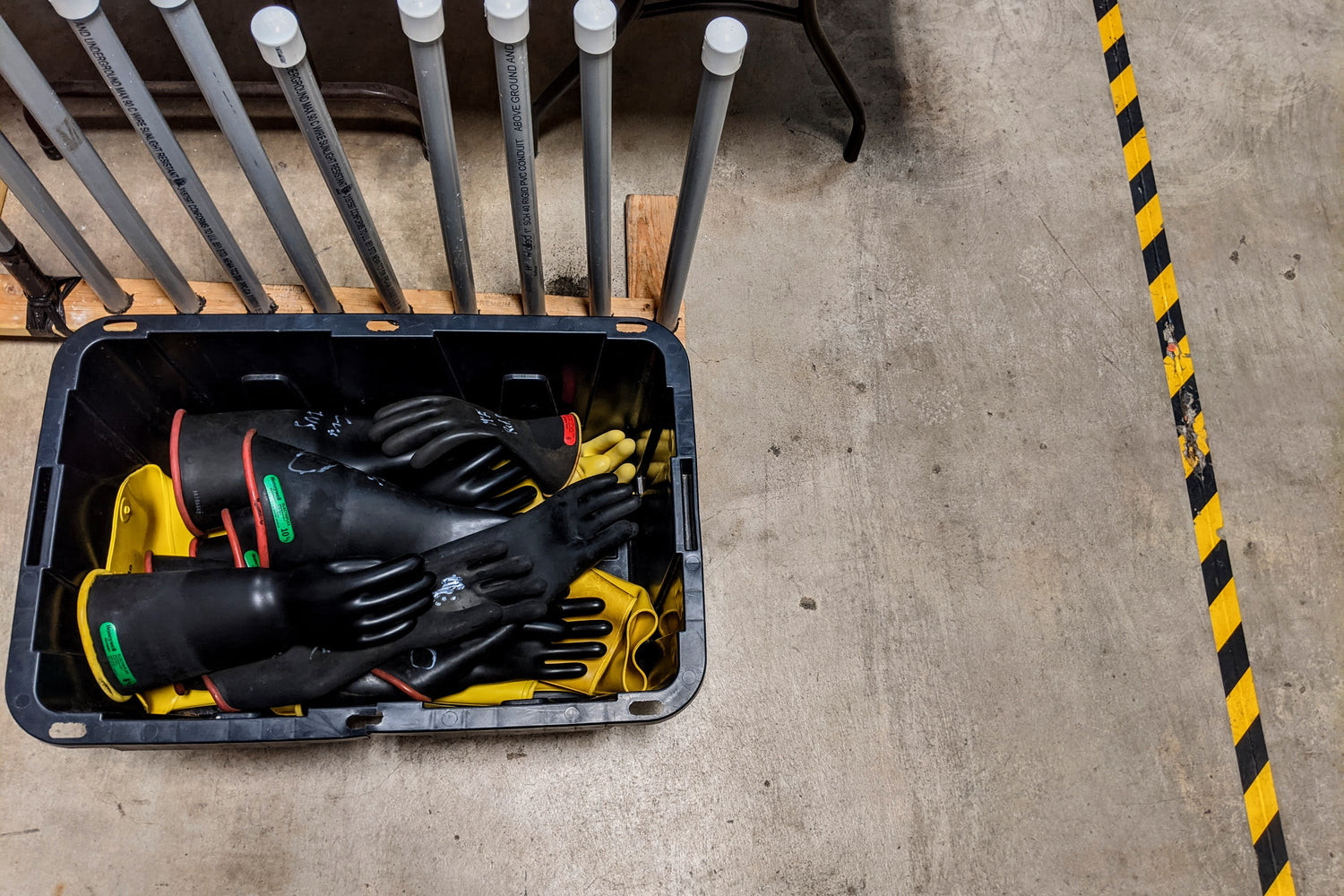 In-House & Rubber Testing
All equipment is tested in accordance with the standards established within American National Standards Institute (ANSI) and the American Society for Testing and Materials (ASTM).  Each piece of equipment goes through our thorough process and includes washing, visual inspection, dielectric testing, and date stamping.  T&E can test all classes of rubber goods for each product.
Contact Us
Products We Test In-House
Insulated Gloves
Sleeves
Line Hoses
Blankets
Bell Covers
Hoods
Cross Arm Covers

Jumpers/Mechanicals
Extendo Sticks
Hot Sticks
Shotgun Sticks
Grounds
Trucks
Call us at 405-286-5991 or email at sales@te-us.net for your product testing quote.